I am very proud to share with you my Giant family. My Giants are health tested when they reach 2 years of age: OFA hips, elbows, thyroid, CAER eyes, DCM and PRA testing is done. CHIC number for breeding giants are on the OFA.org database. My Giants are trained in AKC events and some even attend trials and have gone on to 'title' in their events. I strongly believe in the working abilities of this breed and love to watch them learn and perform.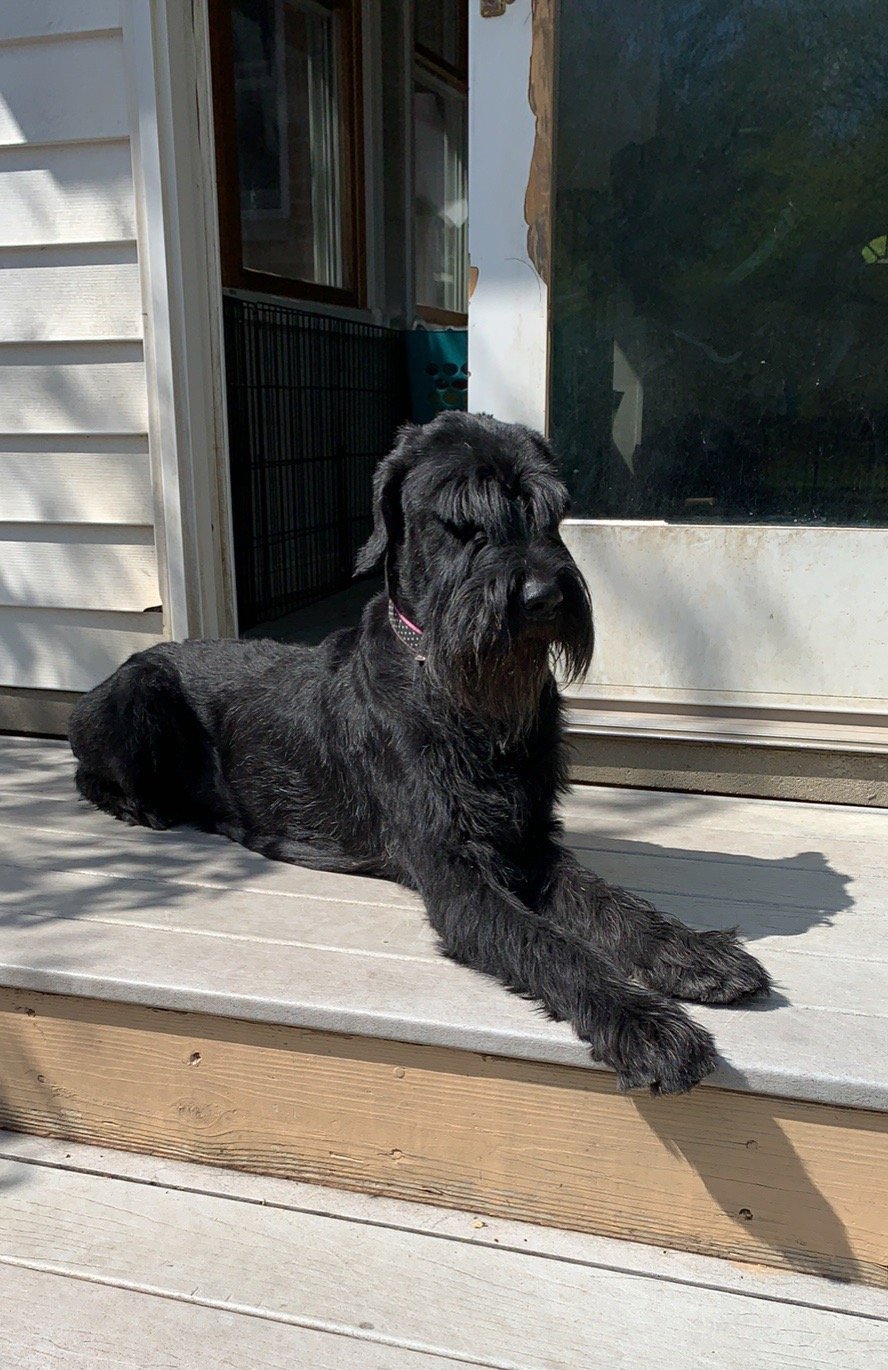 Zelda vom Mutter Haus CGC, Born: 5/13/12, in TN. Zelda is the matron of the house! She is retired from breeding. She continues to enjoy her life with my family. Zelda was raised with my granddaughter and has a special place in her heart for children. Zelda's favorite past time is playing 'soccer' with the ball in our massive backyard and pretending she is Mrs. Kravitz looking out our front window!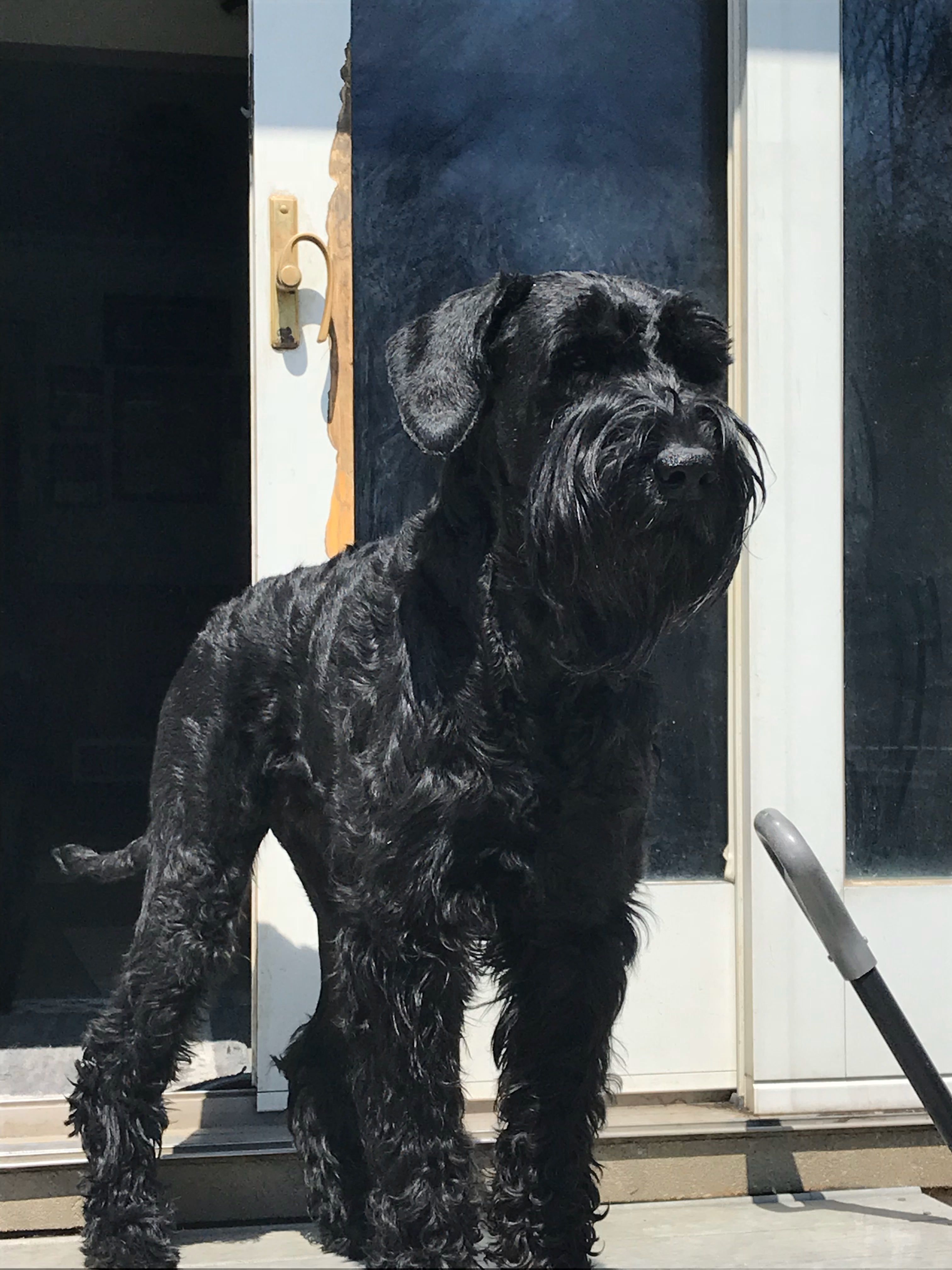 Jessee James Radinie CGCA, THDA, ATT was born April 18, 2013 in Czech Republic. Jessee traveled a long way to join our family. Ever the peacemaker, Jessee is lovable and family oriented but loves to work. His favorite 'job' are the therapy visits he makes to Regina Health Center and River Rock in Camp Cheerful. Jessee loves to go to work with me, go for long walks, train in tracking and spread out on the couch for a good snooze. Jessee is the sire of most of my litters!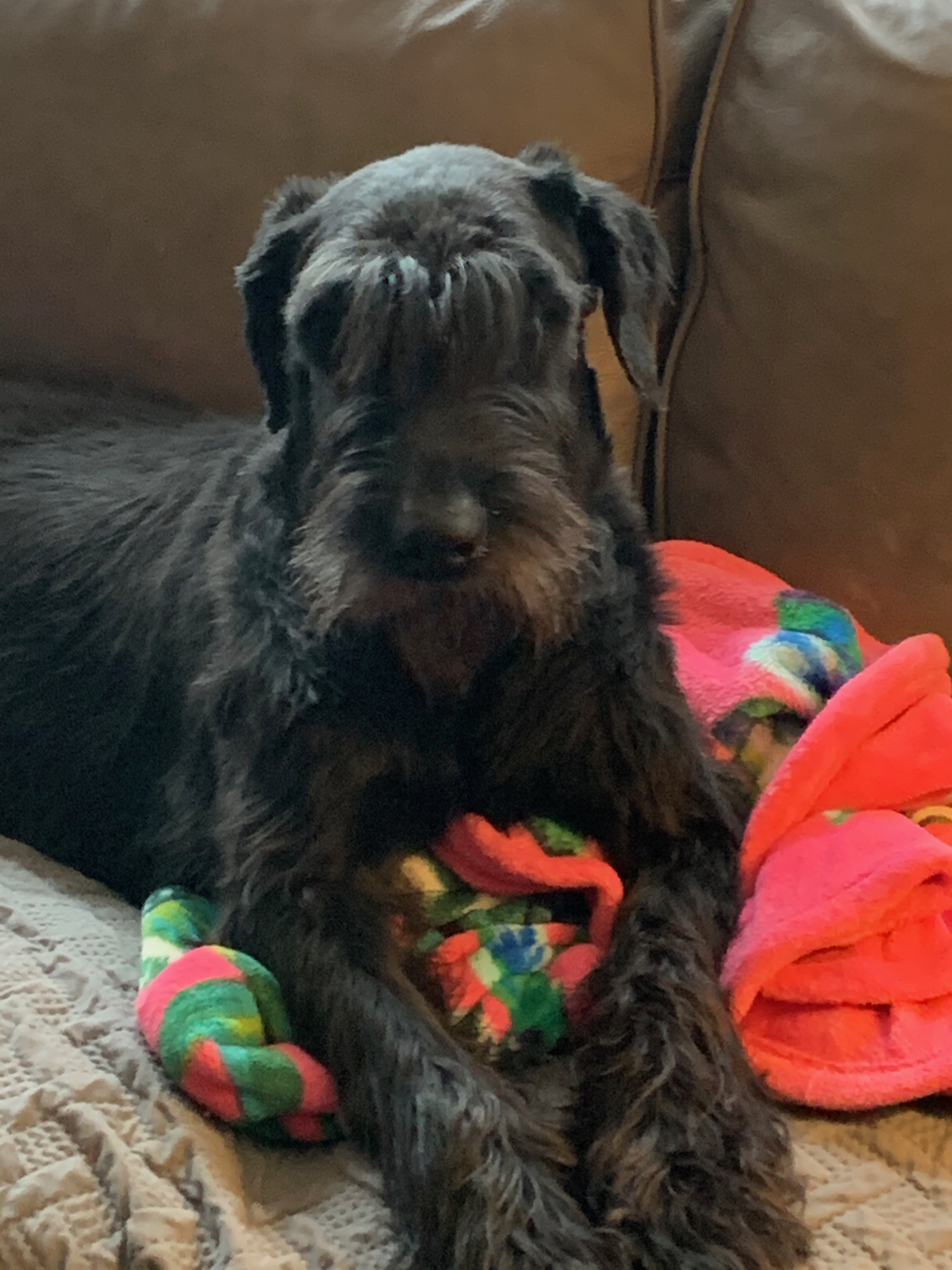 Bronte's Lacey vom Mutter Haus CGCA was born April 18, 2013 in TN. She shares Jessee's birthdate! She is Zelda's half sister is an absolute high energy giant. Lacey trained in a SAR (Search and Rescue) program and was appointed to the Medina Local SAR team a few years back. Lacey never misses a trick and is best known for her all round love of everyone and her 'chomping' to get my attention. Lacey is retired from breeding and enjoying every day!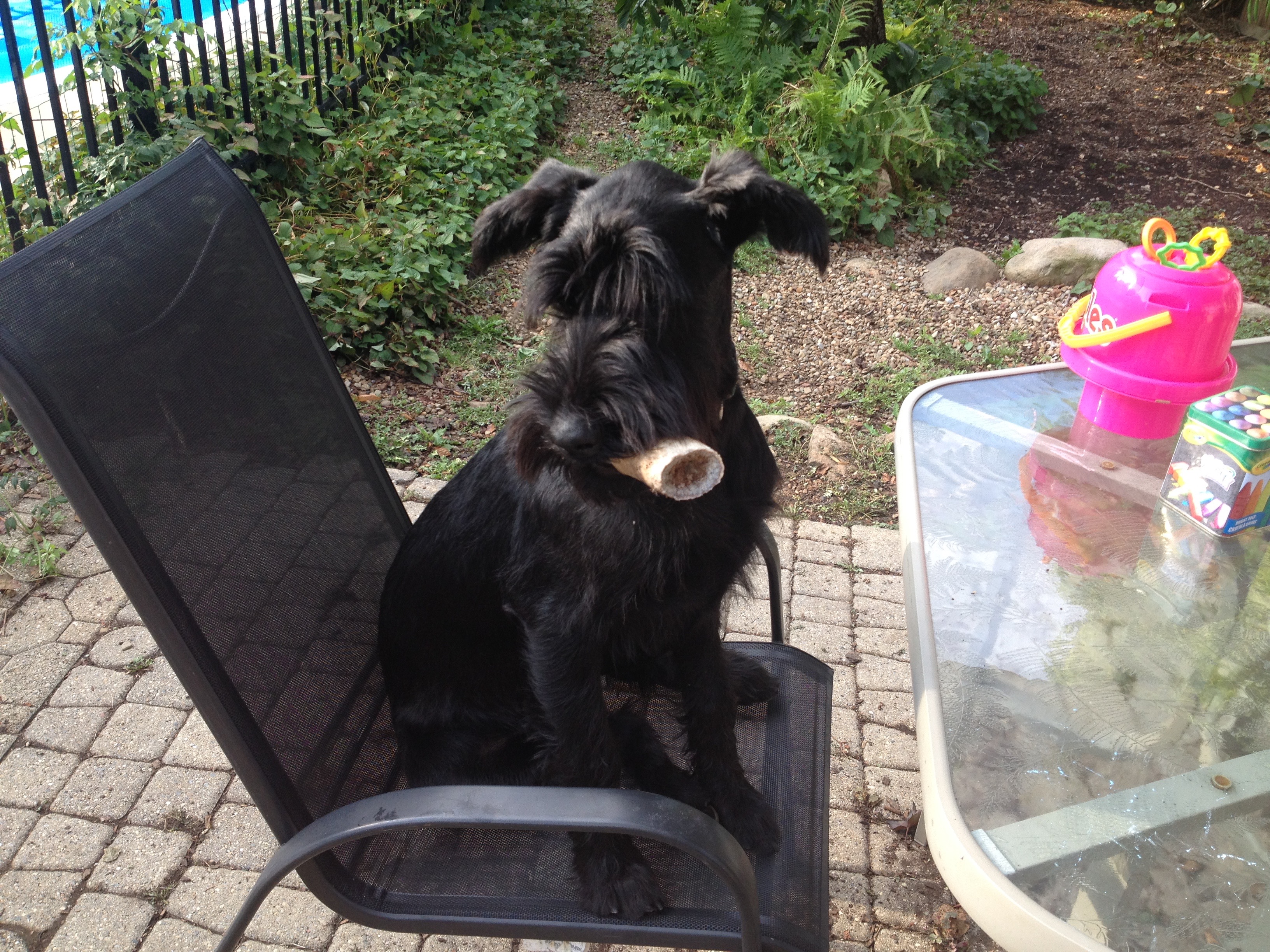 Daphne's Harley Quinn DaChes Dream CGCA was born on December 22, 2014 in the Czech Republic. Harley traveled quite a distance to live with me! Harley is rarely seen without a bone in her mouth. She loves to sit in chairs! Harley is Harley. She is a confident, fun loving female. Fantastic with all ages. Unfortunately, when I completed the health checks at 2 years of age, Harley demonstrated hip dysplasia and was spayed that day. One of my hard coats, this independent gal would have been a fabulous mother!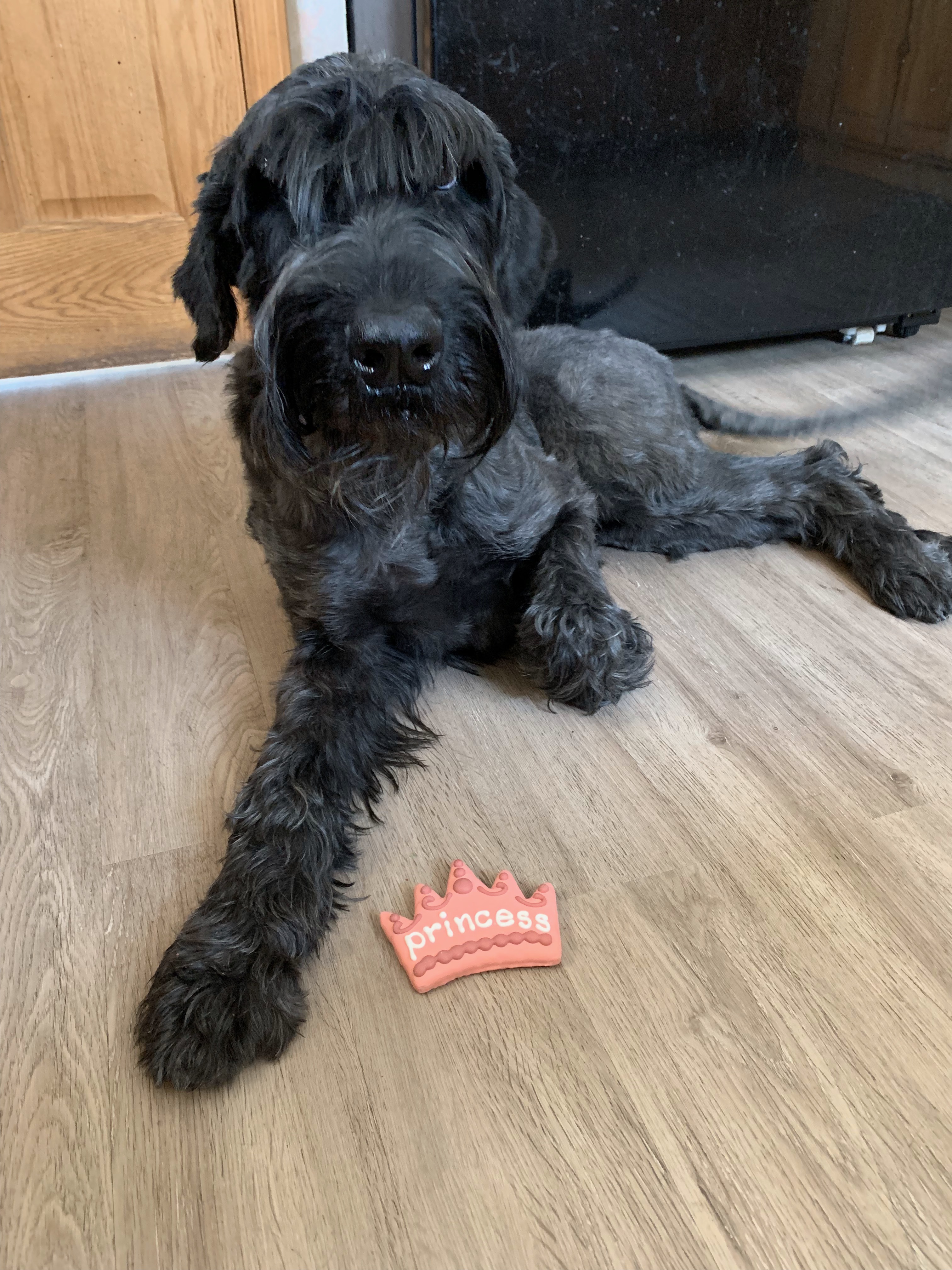 Unsinkable Molly von Blackmoore was born on July 10, 2015 in Germany. Molly is an absolute delight. Her tail is always wagging and, like Harley, always has a bone in her mouth. Molly LOVES to watch puppies all day long.... a fantastic mother of her own litters. Molly loves to run, sit on your lap, sit in the middle of my kitchen table and gaze out the windows. Molly is happy all the time!! Molly is retired from breeding but absolutely enjoys watching all the pups!
ACT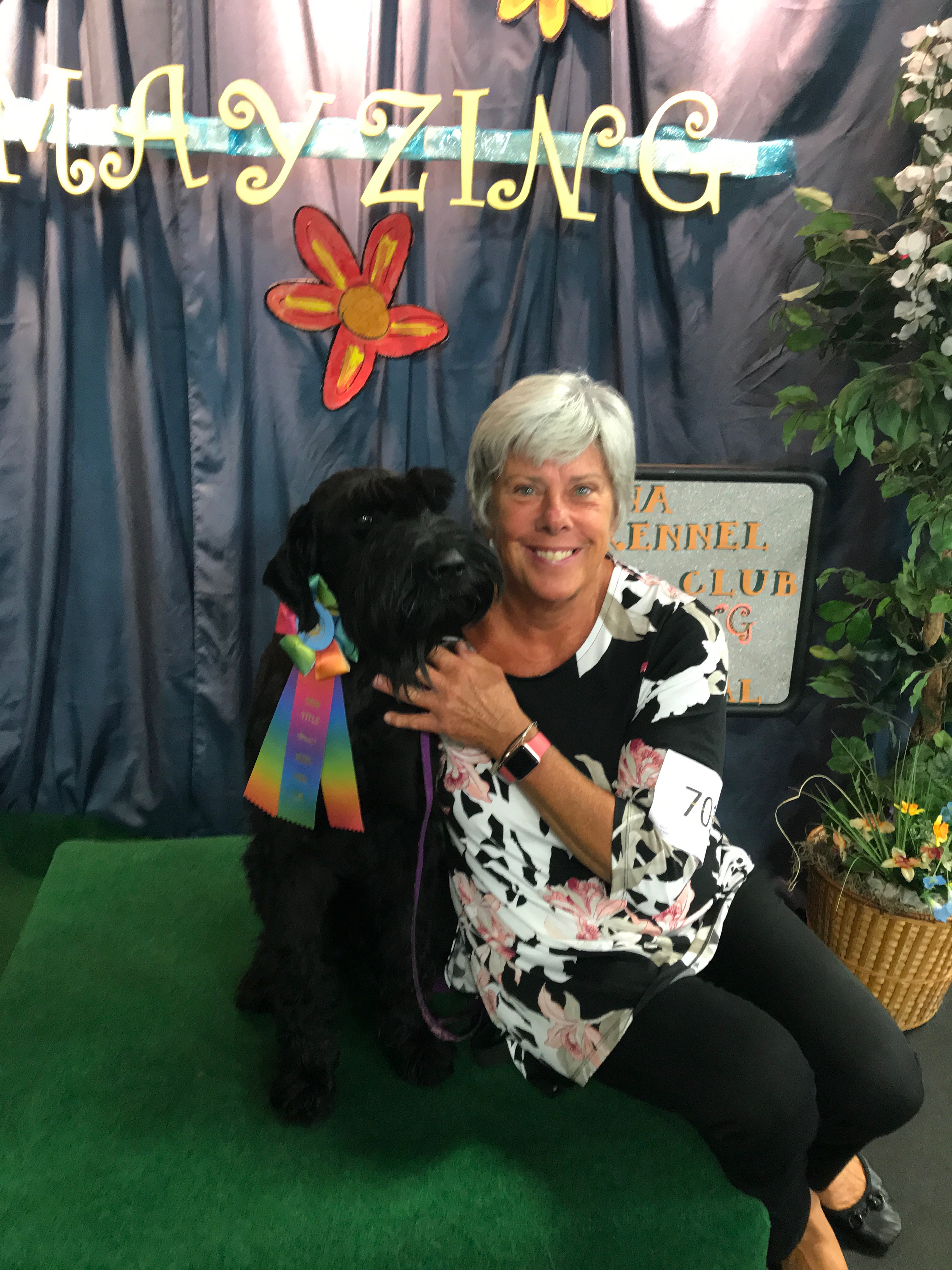 Wynton's Classical Jazz von Blackmoore BN, CGC, CGCA, CGCU, RE, THDN, TKI, ACT1,ACT2, ACT1J, ACT2J, FDC, ATT, FITG was born on March 4, 2016 in Germany. Jazzee is a delight in every sense of the word. Extremely intelligent and loving. This gal LOVES to train. Jazzee will be working on her RACH (Rally Championship) this summer. Jazzee loves to play with her daughters, Minnie and Rylee. She loves go for walks, go SHOPPING and train in AKC Obedience, Rally, Agility and Tracking. Jazzee has won many ribbons, placed in the top three and has many perfect scores in the events she has trialed in! Jazz also has a 'leg' of her C-Wags Obedience title. Jazzee is a certified Therapy Dog and enjoys the Achievement Center for Children -- specifically Adults with Special Needs and Baldwin Wallace University library to see the students. Jazzee has been retired from breeding and she is enjoying taking Conditioning Classes and working with me (as a star student) as I work through the Certified Professional Canine Fitness Trainer (CPCFT) program.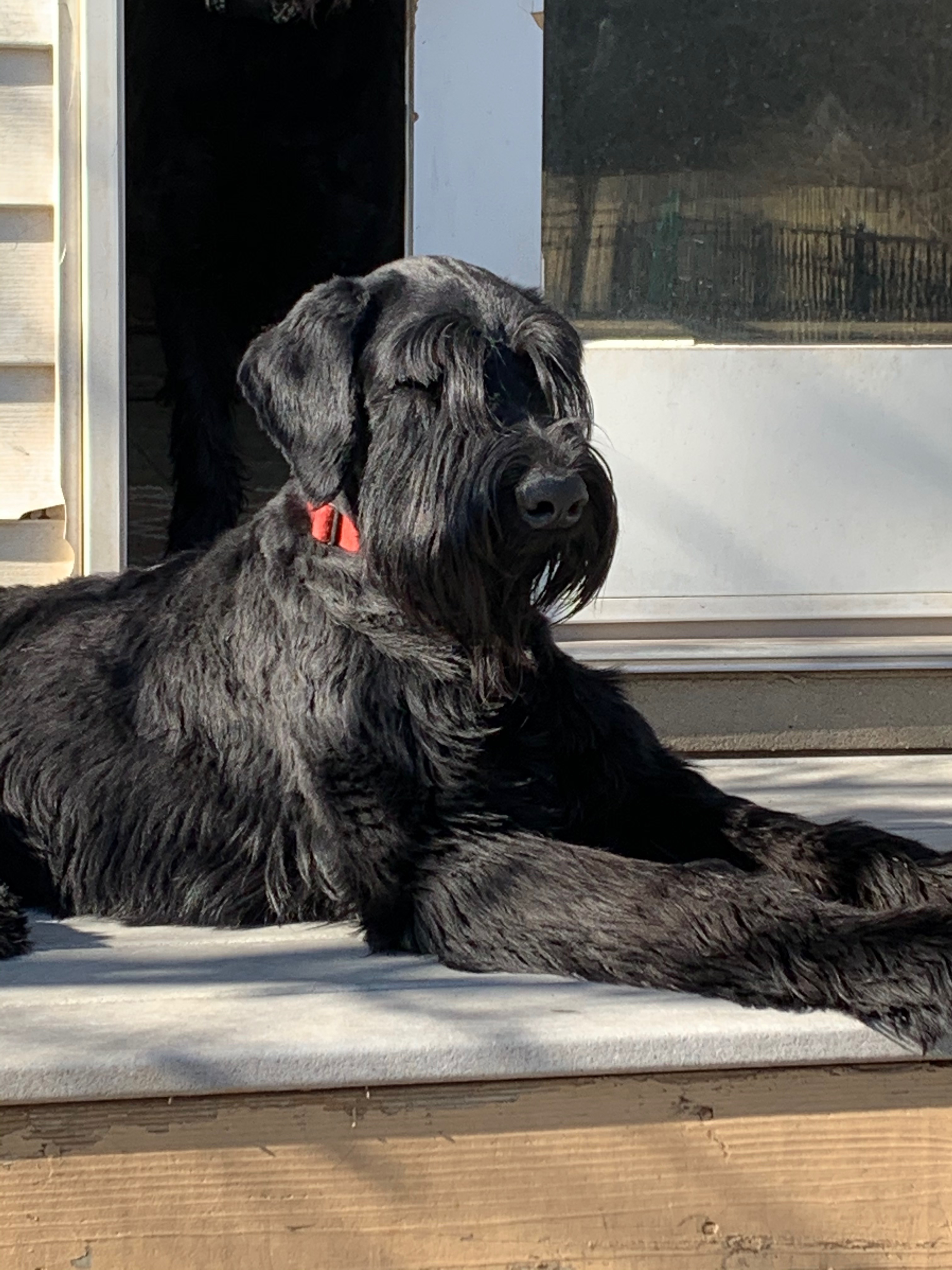 Mikey's Magical Mickey z Bedynky BN, RI, TKN, THDN, FITS was born on June 8, 2017 in the Czech Republic. My Mickey Boy is an exceptional male. My true velcro boy, Mickey is always by my side. Mickey LOVES to track and train in AKC obedience and agility. Mickey earned his first C-Wags obedience 'leg' this spring. He loves making therapy visits and going on long walks. When my granddaughter is over, you can always find Mickey curled up by her side. Mickey is my youngest sire!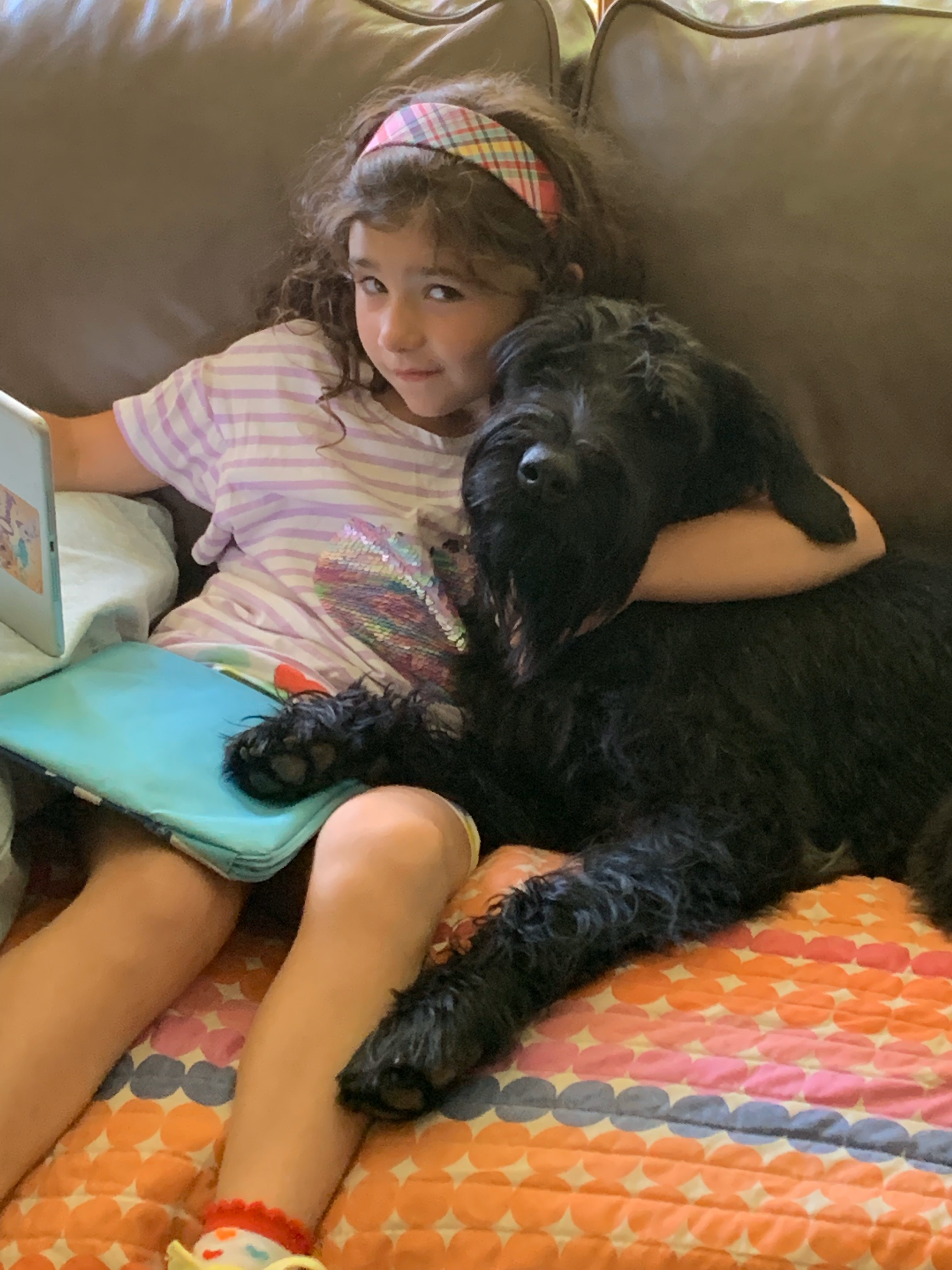 Mandy's Itty Bitty Minnie CGC, CGCA, CGCU, FDC, ATT TKI, FITS,RN born on July 24, 2018 in North Royalton, Ohio. Minnie is the daughter of Jessee x Jazzee. Minnie adores people and especially Rosy. She loves to play, to learn, to sleep, to give kisses, to curl up on your lap. She is a delight! Minnie trains in obedience, rally and agility. Minnie became a certified Therapy Dog in Spring of 2023. She has since visited the Achievement Center for Children (specifically Adults with Special Needs) and Baldwin-Wallace University. Minnie is the first Giant pup that has remained with me. I am thrilled with her temperament and intelligence.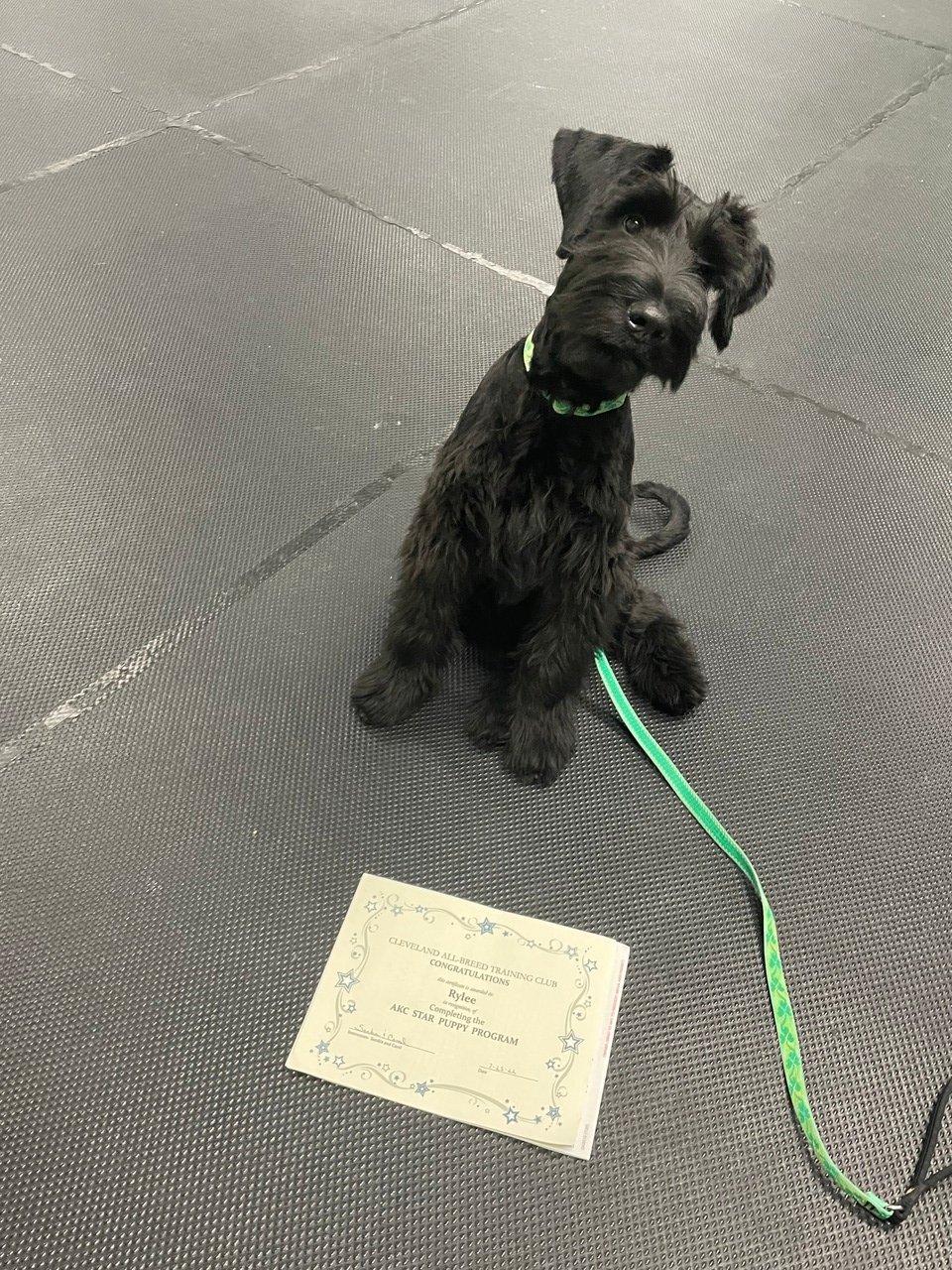 Mandy's Wish I Could Fly Like Rylee TKN, CGC, FITS, ATT born on March 17, 2022 in North Royalton, Ohio. Rylee is the daughter of Mickey x Jazzee. Rylee is non stop energy and a breath of fresh air to this giant family. She has strong nerve, is smart and loves to learn and play. She is the Ever Ready Bunny! She is a delight! Rylee trains in obedience and agility. Rylee is currently working on her Rally Novice title!